Collection:

Scratch & Dent
If you're new to Redemption and want to begin your collection, or you just want to boost your existing collection, then YTG's
Scratch & Dent
cards
are a great, budget-friendly option!  We offer a variety of
Scratch & Dent
options to suit your collection needs, all at a reduced cost compared due to the fact that these cards have some cosmetic imperfections. The imperfections could include:
Red discoloration around the outside border (this is the most common)

Scratches
Chips/dings
Very miscut border

Other cosmetic imperfections
However, these cards are still completely legal for tournament play! And by purchasing Scratch & Dent cards, you get great cards at a lower price.
Scratch & Dent Sets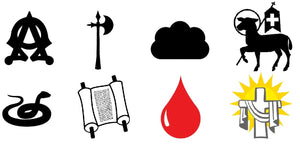 Scratch & Dent Grab Bag