Collection:

Coloring Battle Cards - Trading Card Game
Is your little brother or sister only watching you play board and card games because they're too complicated for them?  Does your son or daughter want to play a trading card game with you, but they're simply too young to play?  If so, the Coloring Battle Cards trading card game is just the game for them!
Created and produced by Ryan Roark, this trading card game is designed for kids, ages 6+.  It introduces basic card game mechanics and arithmetic, and is simple to learn and fun to play!  And, you can even color your own cards!  Teach your little ones this easy game so they can play against each other, or have fun by teaching and playing the game with them!
Check out the promo video here!
Coloring Battle Cards: Starter Deck (Knights theme)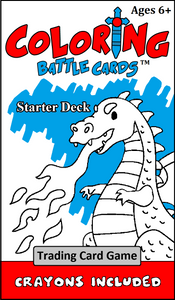 Coloring Battle Cards: Starter Deck (Pirates/Sea theme)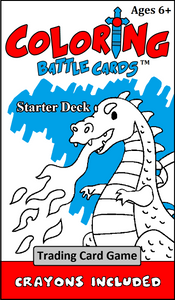 Coloring Battle Cards: Starter Decks Bundle (Knights & Pirates/Sea theme)