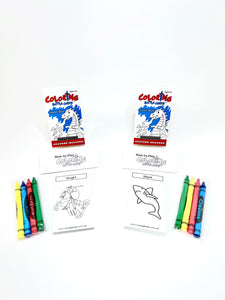 Save even more by bundling both starter deck themes!  This bundle comes with one Knights theme and one Pirates/Sea theme, both of which contain a 20 card deck, four crayons, and instructions.
Note:  Two separate starter decks are required for two-person play.  They can be any version (Knights and/or Pirates theme). 
For a limited time, each deck that's purchased comes with a special promo card!