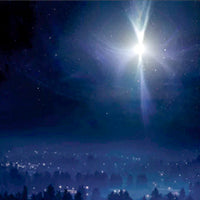 Designed by Jayden Alstad, a multi-National tournament winner of several categories, this Nativity/Herods Contender Deck consists primarily of cards from two strong themes in the recently released Gospel of Christ set. Nativity thrives with a low number of cards in hand so there are many characters and territory class Enhancements that will unlock some powerful effects, like on Magnifying Multitude and John the Forerunner, that minimize the need for backup battle-winners. With big numbers and strong abilities, the Herod defense has powerful blocks for just about any situation and the value they create might dissuade your opponent from even attacking in the first place. Combine that with Herodias' Reserve-locking potential to stop your opponent from going there for the reinforcements they will certainly need.
See top for recommended GoC cards to boost this deck's theme, and/or to substitute if you'd like to play the GoC Only category. You'll also find recommended non-GoC Rotation cards as well. Finally, see the bottom of this page for the full list of recommended cards, including Classic cards!

Dominants
Son of God (J)
New Jerusalem (I/J+)
Angel of the Lord (I)
Christian Martyr (I)
Star of Bethlehem (GoC)
Lost Souls 
Fool (RoA)

Stumble (PoC)

Defiled (GoC)

Grumbled (K Deck)

Behold (L Deck)

Revealer (GoC)

Shut Door (LR) (GoC)

Artifacts/Covenants/Curses 
Gifts of the Magi (GoC)

The Manger (GoC)
Fortresses/Sites/Cities 
Herod's Temple (GoC)
Bethlehem Stable (GoC)

Dual-Alignment Cards 
Delivered (PoC)

Fourth Bowl of Wrath (RoJ)
Heroes
Joseph, the Betrothed (GoC)
Mary, Holy Virgin / Mary, Willing Servant (GoC)
Simeon the Devout (GoC)
Anna, the Widow (GoC)
Zechariah the Silent (GoC)
Elizabeth (GoC)
John the Forerunner (GoC)
The Magi (GoC)
Magnifying Multitude (GoC)
Nunc Dimitis (GoC)

Good Seed (GoC)
Lost Child Found (GoC)
Hospitality in Bethany (GoC)
An Angel Appears (GoC)
The Annunciation (GoC)
Flight into Egypt (GoC)
Virgin Birth (PoC)
Evil Characters
Herod Philip II (GoC)
Herod Antipas (GoC)
Herod the Great (GoC)
Herod Archelaus (GoC)
Herod's Guard (GoC)
Herodias (GoC)
Herod Agrippa I (GoC)
Outsiders (Blk/Gold) (RoJ)
Evil Enhancements
Clinging to Power (GoC)
Beheaded (GoC)
Contagious Fear (GoC)
Mask of Fear (GoC LR)
Herod's Treachery (GoC)
Massacre of Innocents (GoC)
Futile Inquisition (GoC)
Reserve
Herod's Executioner (GoC)
Reprimand / Repercussion (GoC)

Executioner's Sword (GoC)
Foreign Horses (LoC)
Herod's Banquet (GoC)
The Child is Born (GoC)
Magnificat (GoC)
The Messianic Messenger (GoC)
Shepherds of Bethlehem (GoC)
The Coming Prince (PoC)
Deck strategy and tips:
OVERVIEW
The offense seeks to prepare for battle by lowering your hand count and using the strong Hero abilities to your advantage. Bethlehem Stable creates a lot of staying power so that your Heroes keep coming back and Star of Bethlehem gives the theme incredible speed, some sneaky plays, and can even be used to potentially win battles.
The defense has answers for just about every situation--protection from lone Heroes, protection from banding, regardless of protect, choose the attacker, and a way to go straight to any Herod in deck or territory with Herod's Guard. Herod Philip II and Outsiders create value in case you need to catch up and Herodias can be devastating to your opponent in the mid- to late-game when they need those Reserve resources.

THE OFFENSE

If you don't have a battle winner, go big with Magnifying Multitude or Zechariah to draw some cards and make your opponent play something. If you don't draw anything, reserve your Hero with Bethlehem Stable to reuse them next turn. Zechariah and Joseph also work well with Herod's Temple if your opponent blocks with small Evil Characters. Grab The Coming Prince and The Child is Born out of Reserve for strong tossing options.

Get creative to get your opponent hand advantage with cards like "Remiss" Lost Soul, Gifts of the Magi, and Lost Child Found. Eventually your opponent might try to fight against the hand advantage by putting most or all of their characters in territory and John the Forerunner can come out of nowhere to render their defense useless.

Star of Bethlehem can be nice early, but be patient if you can afford it in order to maximize the value. Order your star abilities wisely, so if you use John the Forerunner's star to topdeck a good Dominant from deck, use Star of Bethlehem's or Hospitality in Bethany's star to draw it or Virgin Birth's star to take it before using the star on The Magi to topdeck a N.T. star card from deck. Activate Flight into Egypt's star ability before attacking with a big band to make your Heroes bulletproof. If your opponent plays Burial to hide all the Lost Souls available after an otherwise successful rescue, use Star of Bethlehem to activate the star on Lost Child Found and play a Lost Soul from their deck to make the rescue successful again. Use The Coming Prince to get Star of Bethlehem back and do it all again.

N.T. offenses are all the rage these days so be sure to use Hospitality in Bethany and The Child is Born to make the most of your opponent's offense. If they're not playing N.T. then be sure to surprise them with a mid-battle Accusers played by activating the star on Lost Child Found with Star of Bethlehem.

The offense is chalk-full of interrupts and negates so utilize the banding and big numbers to make your opponent play first before you respond.


THE DEFENSE

In order to give you the best variety of blocking options on the first turn, the Galileans, Darkness, and Lawless Lost Souls are all included to increase your odds of finding Herod's Guard as soon as possible. My favorite first turn block is Herod's Guard to Herod the Great and playing Herod's Temple to toss Enhancements if needed. Just about anything in the deck can be brought back from Reserve and setting up the protection is great against "choose the blocker" abilities. Meanwhile choosing the attacker with Herod the Great and tossing Enhancements with Herod's Temple can often yield multiple blocks for nearly free.

Activate Herod's Temple before blocking with Herod's Executioner to equip Executioner's Sword and toss it immediately for 6. Alternatively Herod's Executioner can provide Herods with atypical initiative by equipping Foreign Horses to a Herod before banding to it and playing Futile Inquisition to end the battle. Or, if you can afford it, Massacre of Innocents. Another great option is to use Herod's Executioner to equip Foreign Horses to itself and then play Contagious Fear to protect Lost Souls. Because Foreign Horses is equipped to Executioner it follows to Reserve for later use.

Clinging to Power lets you find nearly any Evil Character and several Evil Enhancements. Herodias and Herod Philip II are great options early to help you outvalue your opponent and later on you can grab Herod Antipas from Reserve so you're ready to start pulling defense from your Reserve or your opponent's. Might as well let somebody use them if they're not going to… It's also nice that there's usually a character you can grab which you can put down to help lower your hand size before attacking.

Don't be afraid to use Herod's Treachery outside of battle early on to go to Herod's Guard or Herodias. You have enough other ways to win the battle that Herod's Treachery usually won't be needed for that. Similarly, Beheaded often won't be needed in battle and is probably better off taking out a powerful Hero in territory before your opponent has another opportunity to activate its ability. Again, these can also help lower your hand size.


YTG recommends the below cards as other viable options for this deck's theme. You can search for them here!
To convert this deck to a GoC Only constructed deck, remove all cards that do not have GoC or GoC LR after each card title from the deck and Reserve.  You can then add any number of GoC or GoC LR cards from the Reserve to the main deck, in order to make the main deck a minimum of 50 cards.  You'll also need GoC or GoC LR lost souls to replace any non-GoC cards (purchase separately).  Another option is to purchase GoC cards separately to replace the non-GoC cards in the deck / Reserve (see below list of recommended GoC cards which can be purchased at the top of the page at a discount).
GoC cards
Crowd's Choice
The Resurrection
Crown of Thorns
The Cross
Kingdoms of this World
Gabriel, Mouth of God
Baptism of Jesus
Burning Up the Chaff
"He Is Risen"
Herod Agrippa II
Herodias' Daughter
Romans Destroy Jerusalem
Dance of Death
Rotation cards
Lost Soul (Dull)
Grapes of Wrath
Son of God (Manger)
Vain Philosophy
Herod's Praetorium
Fifth Seal / Justice Seekers
The Amalekites' Slave
Merchants of the Earth
Abandonment
Classic cards
Angel of the Lord (C or F, Luke 2:9 reference)
Consider the Lilies
Failed Objective
Swift Horses (D)
Wonders Forgotten